Redesign the Future
for Health Equity
Not just as Investors, we are Entrepreneurs and Business operators,
at the cutting edge of Machine learning and Green financing,
not just for Profit, but also for the Profitability of mankind.
FHH Ventures is not a fund. We are an AI-enabled Venture Studio, a small group of entrepreneurs and angel investors, who believe that the combination of our Hand-holding effort, Commitment and Value-driven spirit will create Positive Change. 
We work at both sides of the table, Capacity Building and Capital Raising, designing our own Ventures and Ecosystem. Our Strategy is to build in-house ventures and take them to exit, by selling equity at small scale for capital gain, or licensing to third party operator for cashflow. We optimize our capital flow and continuously deploy newly created capital, where it fits. Besides private equity, investing at Opportunity Funds in public-traded stocks and real estate help us diversify and hedge liquidity risk and inflation. Our performance on the liquid side has run consistently from 50% to 500% over the last 10 years.
We believe that, Everyone can build their own Venture, creating health innovations, accumulating wealth, as a result, achieving better Health Equity. 
Our Mission is to Democratize the Venture Building for the 99% of Entrepreneurs to accelerate Health & Wealth Generation.
While the top 1% founders have available resources and capital to deploy, the rest of 99% do not. We share the pain and would like to help. 
Over the past ten years, we have been continuously evolving through investing, operating our businesses and gaining industry knowledge along the Health & Wealth spectrum of Agri-Food-Bio-Tech. On the other hand, we place strong focus on Fintech-in-Web3 to democratize capital access. After experiencing lots of challenges in incubating and commercializing our in-house startups, we have developed our proprietary AI tools and Financial Strategies to minimize financial losses and sustain better chance of success. 
It is the time for us to offer our know-how and resources to outside entrepreneurs and founders, scientists and researchers, incubators and accelerators, startups and corporate organizations, who want to hold hands with us to achieve the same mission. 
Our work adheres to United Nations Sustainable Development Goals
Our Venture Build methodology consists of three must-have components: AI Prediction, Financial Strategies and Lean Operations, so as to create the Unfair Advantage for those Ventures that we build.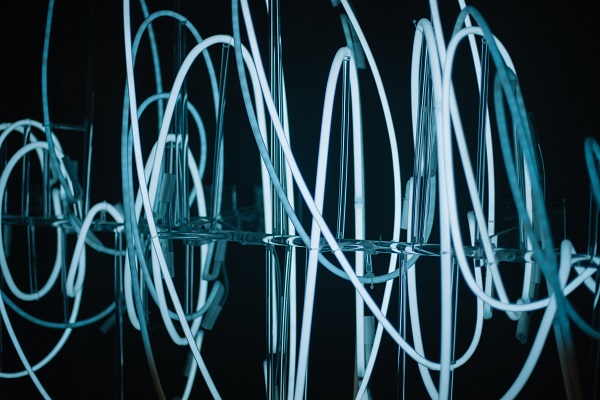 We use our in-house AI technologies to capture consumer behaviors and trends. Using our proprietary technology processes, we listen to consumer complaints to identify consumer pain point and problems. Based on collected data, we analyze, predict upcoming trends, assess possible solutions and from the results, we incubate and develop the most viable product option. We use data analysis to set optimal pricing strategy for  market penetration to achieve higher probability of commercialization success.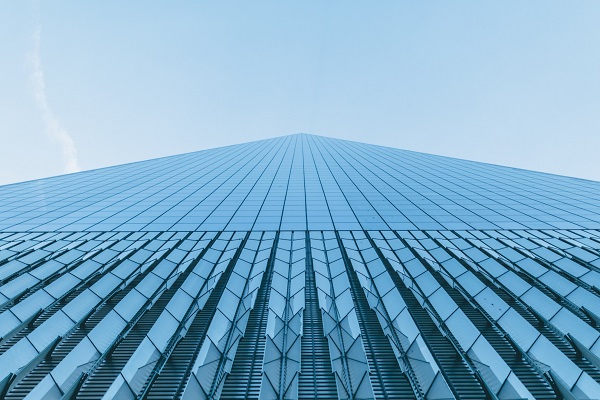 Designing a right Financing Roadmap is the key in any venture building success. As for us, we always maintain three components. First, our De-risking Strategy helps prepare for any uncertain risks. Second, our Value Creation Strategy helps optimize cost while maximizing business value to create  better economies of scale. Last but not least, our Fundraising Strategy helps design a suitable financing option with minimum effect to equity structure. As a result, we can minimize potential losses while attaining higher valuation.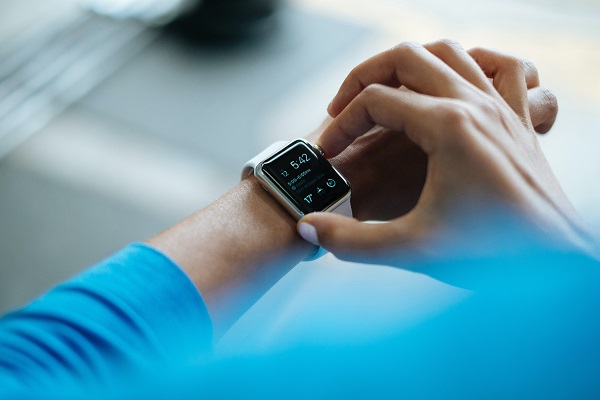 "Entrepreneurship is Management", this is the  operational mindset that we employ from the Lean Startup Methodology by Steve Blank. With our specialized knowledge in venture building, finance and  investment, we focus on optimizing our venture operations to achieve economies of scale. We maintain lean operations, including managing costs, increasing client bases, bootstrapping revenue, and performing continuously monitoring across our portfolio.
We focus on Producing and Commercializing New Ventures and facilitate their Strategic Expansion with our Cross-border infrastructure and resources. We also deploy capital in our opportunity funds which invest in different asset classes to diversify risks and maintain liquidity.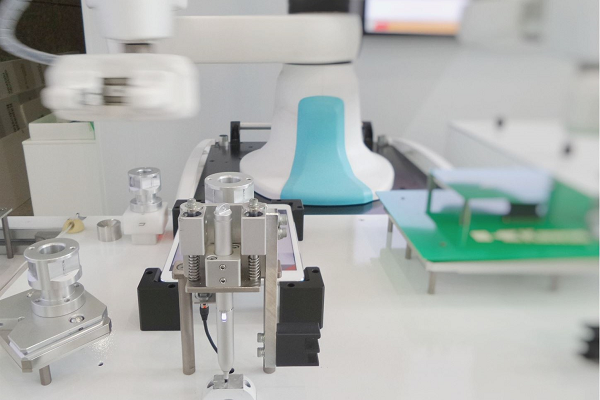 Venture Studio & Commercialization
We invest and produce in-house startups and take them to exit for capital gain or license the IP out for cashflow. Our incubation process starts from Ideation stage. We work through the Launch track to launch a Minimum Viable Product. In the Commercialization track, we deploy our strategies and tactics to bring products and services to market successfully. For all in-house startups, we invest our own capital and do not take outside investment. We also do not invest in outside startups due to our Investment mandate and Risk appetite. We leverage our Cross-border ecosystem, infrastructure and network to support our portfolio ventures to scale and grow globally.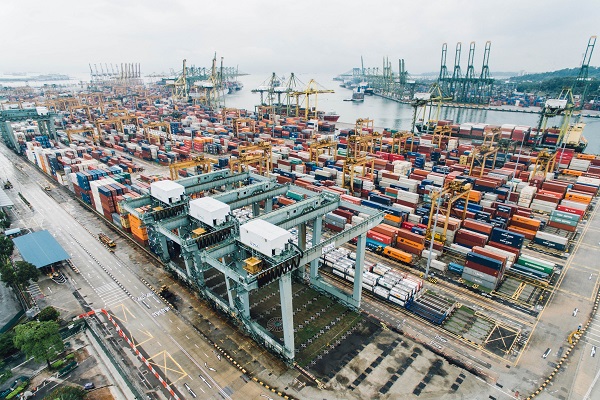 Cross-Border Startups
Infrastructure
Cross-border domain has always been our Core business. Since our early days, we have involved in Cross-border trading and supply products and raw materials from Vietnam to the U.S. and Japan, encompassing Plant-based agricultural products, rubber and medical PPEs, and garment. As of now, we have gained deep understanding in laws, rules and regulations, culture and jurisdictions, in those cross-border markets where we work, especially in the U.S. Together with our Resources and Ecosystem, we built out our own DNA infrastructure to help Startups expand to the U.S. market and accelerate them into global ventures.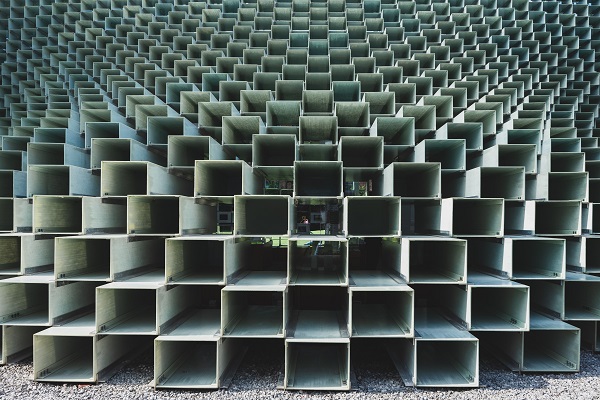 Opportunity Funds for Investment & Hedging
We manage a number of Opportunity Venture Funds for Investment and Hedging, focusing on finding the unfair advantage (OFs). With the market of 98 millions of Consumers in Vietnam, OFs I & III focus on Residential Property and have generated stable cash flow, with capital gain from 50% to 500%. OF II invested in public traded stocks to maintain liquidity, with performance from 50% to 150% for the last three years. Fund II was closed at the end of 2021 to reserve cash and capital. The OFs' stable performances serve well as hedging instrument to offset inflation risk and liquidity risk on our startup investment side.
We keep learning, evolving and developing our Thesis:
2013: Participated in the 

setup of a

Green Finance initiative

for Vietnam 

(GSAF Fund), through the 

Green Growth Action Alliance (G2A2) Working Group of World Economic Forum in Agriculture and Environment.
2015: Started Cross-border Trade business in Private label and OEM Manufacturing in Health Food, BioPharma, BioBeauty, and 

Wellness

 industry.
2016: Started Venture Studio business. Incubated the first Venture with theme "Machine Learning and Cross-border Commerce". 
2017: The Machine Learning MVP was selected as International Innovators Initiative of New York City Economic Development Corporation, sponsored by the City of New York.
2018: The Machine Learning MVP predicted correctly consumer behaviors and trends, and the data analysis pointed out a type of food ingredient toward digestive issues. Notable case – Launched a Plant-based beverage line with Prebiotic infusion in 02/2018 in our testing market, which was 8 months earlier than Nestle, who launched similar line in 10/2018. Result was presented at the International B2B Forum by U.S. Small Business Administration, under the topic of "Machine Intelligence and Cross-border Commerce". Exited a number of businesses in Cross-border Trade.
2019: Started Venture Commercialization business. Pivoted the MVP to our in-house AI Prediction Tool. Predicted correctly economic potential in Virtual Office (VO), and potential inflation risk. Notable cases – Commercialized the VO idea and launched a VO service in 05/2019.  In addition, to De-risk the inflation, we invested in residential condo-apartment property chain (our Opportunity Fund III). The VO business has surged since the pandemic in 2020, while the cashflow from the property chain has been stable. Furthermore, for rebalancing purpose and reducing liquidity risk, w

e also used our AI Tool to capture public interest via "social listening" techniques on certain tech ventures and businesses. As a result, we allocated a portion of capital to invest in those selected public traded equities (Opportunity Fund II). Note – the Fund II was exited at 3x in 2021.

2020: Ventured in Food vertical. Predicted correctly hustle economy behaviors toward small side business with minimum cost. Notable case – Launched a Foodservice Brand and an income-generating side hustle model via Franchising distribution of beverage kiosk chain in 06/2020. In 2021, a number of big F&B chains had to adjust their traditional model to similar kiosk model. 
2021: Ventured in Agri-Food-Tech vertical. Predicted corrected the trend on Plant-based Protein. Built out a trusted Network of almost 50 affiliated plant agricultural farms and processing factories in Vietnam. 

Built out Partnerships with top Manufacturers in Food & Health Science business. 

Exited Fund II successfully at performance growth of 50% – 150% for the 3-year period. 
2022: Ventured in Agri-Food-Bio-Tech for Health spectrum on Capacity Building side, and 

Fintech-in-Web3

for Capital Raising side.

 Built out Global Partnerships with a number of Accelerators and Incubators in Health Science & Biotech, e.g. in CUNY system, in New York. 
2022: Built out an APAC Agri-Food-Tech Ecosystem to facilitate our own Strategic Expansion and also those of global partners to Asia-Pacific. 
2022: Exited a Plastics Manufacturing business. Started venturing into Solar Energy & Carbon map in AgriTech to empower small-scale farmers and increase their livelihoods.
Our own "Category" of Health Equity
We  work at both sides of the table: Capacity Building and Capital Raising. We are one of those first to introduce a new "Category" encompassing Agri-Food-Bio-Tech and Fintech-in-Web3 for Health Equity purposes. Our work possesses an Unfair Advantage in understanding what works and what does not, as well as what customers wish to see more in terms of new products and innovations in Health & Wealth Generation. 
With the goal to support the 99% of entrepreneurs, we offer the "Design Your Venture" program with Sector-focused Cohorts and 05 Core Modules: (1) Launch – (2) Commercialization – (3) Growth – (4) Scale – (5) Exit. Three Modules 1-2-3 are provided via Acceleration Cohorts. Two Modules 4-5 are provided via 1:1 Performance Coaching & Expert-on-Demand. Contact us: Launch@DesignYourVenture.io
Core Modules

: Launch, Commercialization, Growth, with Fundraising Module as Bonus.
Sector-focused Tracks: AgriTech, FoodTech, Biotech, Fintech-in-Web3.
Each Cohort is specifically designed for selected sector with oriented results and run by our branches, FHH Japan and FSCM USA.
FHH Japan – The AgriTech-focused Cohort aims to accelerate 5 – 10 startups per year in Solar Energy, Decarbonization and Green Finance Initiatives. One example initiative is "Solar for Farmers, Better Bite for All". The Cohort is run in partnership with our trusted Partners in Japan and Vietnam.
FHH Japan – The Food Tech-focused Cohort aims to accelerate 5 – 10 startups per year in Food, Plant-based Protein, Food Tech Ecosystem for Consumer Health improvement. The Cohort is run in partnership with our trusted Partners in Asia-Pacific and Vietnam. 
FSCM – The Biotech-focused Cohort aims to accelerate 5 – 10 startups per year in Food Science, BioScience, Digital Health, Precision Nutrition, Cannabis for Mental Health, Therapeutic, Biodefense and Immunity for Disease Prevention. The Cohort is run in partnership with our trusted Partners in the U.S.
FSCM – The Fintech Cohort aims to accelerate 5 – 10 startups per year who use Web3 technologies including Blockchain, NFTs, DAO, to create innovative solutions for Health. The Cohort is run in partnership with our trusted Partners in the U.S.
The curriculum is provided on a hybrid format, where 80% is group time and 20% is 1:1 time.  See below for details.
Launch – We offer the basic 5-step process below via our affiliated FFI@University program. Full fee reimbursement is provided for Underserved founders or for certain programs. We also offer alternative acceleration options provided by our selected Training Providers, where suitable.
Module 2 - Commercialization
Commercialization – We offer our Signature 7-step process below to bring your MVP to the Market successfully.
Establish Founder-Market Fit with 3P Strategy: Personal Credibility – Perception of the Market – Personal Influence on the Market.
Establish Story-to-Scale with 3S Strategy: Survival – Solution – Scale.
Establish Product-Solution Fit with 3R Strategy: Redesign – Refine – Repeat.
Establish Product-Market Fit with 5P Strategy: Product – Price – Promotion – Place – People.
Establish Growth Strategy with 4C Principles: Clarity – Consistency – Customer – Cost Control.
Establish Customer Success Strategy: Founder-led Sales & Customer-centric After-Sales in every channel: Marketing, Distribution, Online versus Offline, B2B versus B2C, Local versus Global, Licensing & Franchising.
Establish Continuous Monitoring Strategy: Collect Feedback, Analyze, Perform Testing, Refine and Apply (CAPRA).
Module 3 - Growth & Financing
Growth & Financing – We provide a customized Financing roadmap and Fundraising strategies in tandem with Distribution strategies for Growth. More details, contact us: Launch@DesignYourVenture.io
Understand Exit goal: define and quantify essential criteria to achieve the goal.
Map the Financing Roadmap: Fundraising versus Exit goal, Financing versus Equity Structure, Competitive landscape versus Unfair advantages.
Design Distribution strategies with Revenue targets and different Financing tactics, including Pre-Sales Product-Financing Fit, Inventory-Financing Fit, Revenue-Financing Fit, and Loyalty-Financing Fit.
Design Fundraising strategies with Exit goal with different Financing tactics to effectively manage Equity Dilution.
Arrange suitable Financing Vehicles and Continuous Monitoring to meet the Goal. 
Module Bonus - Fundraising
The Fundraising Cohort is a Bonus for those who complete all Core Modules. It is designed to help the 99% of entrepreneurs, who lack of Capital Access and struggle to navigate on different Funding paths. The Cohort focuses on two key types of Fundraising: (i) Crowdfunding with Reg CF, SMEs' Equity Offerings with Reg D, Mini-IPO with Reg A; (ii) Syndicate, Angels and VCs fundraising with SAFE. The Cohort is run in partnership with our trusted Partners in the U.S.
We are not outside advisors. We are Operators and Investors with Skin in the Game. We know every possible misstep and failure when building a venture. While the top 1% founders have available resources and capital to deploy, the rest of 99% do not. We share the pain and want to help by offering those services which we have Unfair Advantage.
If you think our know-how could help you avoid misstep, save time and save money, look no further. Contact us: Expert@fhh.ventures
Venture Studio Structure & Setup: We provide Financial & Operational Strategies to structure and setup a Venture Studio which is designed for Success. This is a bespoke service and we accept about 2% of requests.
Venture Build as-a-Service: We offer our signature Venture Build process "from 0 to 1", on two important tracks – Launch & Commercialization. We also provide a Financing Roadmap, Fundraising Strategies and Strategic Expansion Strategies which are designed for Growth and Scaling success. We accept about 20% of requests. 
Our branch in the U.S., FSCM, is handling this VBaaS services. Contact us: Launch@fscm.io
Unlock Capital Access and Global Scale in U.S. Market: We offer our signature Strategic Expansion services for Startups, who look to unlock capital access and expand to the U.S.  Selected startups must meet our Selection Criteria in terms of Jurisdiction, Runway, Product and Revenue. We accept about 50% of requests. Our services include:
Design a Distribution Local-to-Global Strategy: Marketing channels, Sales Funnels, Global Scalability with Licensing & Franchising, which most suitable with your current business and U.S. jurisdiction;
Design a Scaling Strategy to optimize cost and resources, 

and facilitate the expansion with our trusted partners, mostly in

 Licensing & Franchising avenue. 
Design a Fundraising Strategy to meet your fundraising goal, and facilitate the campaign with our trusted Funding partners, including Crowdfunding, Syndicate, Angel Funds, VCs, where suitable.
Structure a Financing Roadmap with Exit Goal: We offer our signature Strategic Advisory services for Startups, who look to structure a Financing roadmap with Exit goal in mind. We accept about 50% of requests. Our services include:
Design a Financing Roadmap to minimize your equity dilution and meet your end goal;
Design a Fundraising Strategy to meet your fundraising goal, and facilitate the campaign with our trusted Funding partners, including Crowdfunding, Syndicate, Angel Funds, VCs, where suitable.
Arrange suitable Financing Vehicles and provide Continuous Monitoring to achieve the goal.
New York is the world's Center of Science, Innovations and Technology, whereas Asia Pacific is the world's largest Agricultural Manufacturing region. This is the main reason why we focus on building the connectivity between New York and Asia Pacific.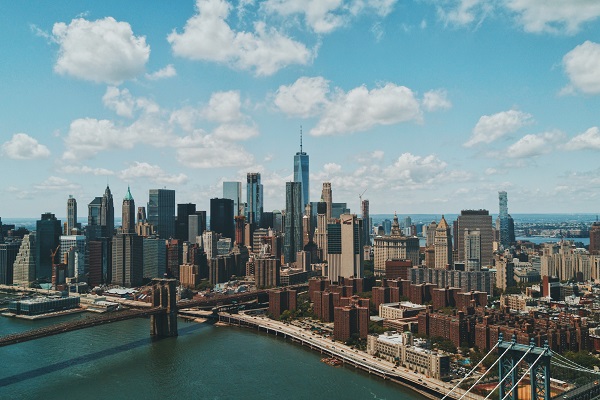 Our focus in New York is Food-Bio-Tech & Fintech-in-Web3. We are Industry Affiliate and Partner of a number of U.S. educational institutions. We also offer Teaching assistance,  Mentorship, Panel discussion, Startup Pitching Competition to support startups communities.  Just to name a few, New York State Biodefense Commercialization Fund, Tech Incubator at Queens College, Queens Economic Development Corporation, Female Founders Initiative, Columbia Venture Community.
For Startups joining our Cohorts: Launch@DesignYourVenture.io
For Startups using our Venture Build as-a-Service: Launch@fscm.io

Our focus in APAC is Solar for Farmers & Agri-Food-Tech. We mainly work in Vietnam and Japan, where we have major stakes and networks in ingredient resources, including farms, processing factories and suppliers. See F-Care Asia for details.
To support innovations, we provide Acceleration program with Technology Transfer and Green Financing for Startups in Solar-Agri-Food-Tech. See FHH Japan for details.
For Startups joining our Cohorts: Launch@DesignYourVenture.io
To avoid any costly mistakes and save valuable time, use our Network and Resources to gain the peace of mind and accelerate your growth.
Can you Survive to build your Venture from 0 to 1?
Founder-led Sales is always our top #1 Required Survival skill. Licensing & Franchising is always our top #1 Choice for Global Expansion. Use our Ventures for your Business Simulations to gain real life experience before building from 0 to 1 in either your Domestic market or Global market.
Kiosk & Store – Licensing & Franchising Distribution Model: This model is applied for Food Service and Retail industry. AOBA Milk tea for the Beauty is a Prebiotic Fiber-infused beverage line and Kiosk chain. It is one of a kind Guilt-free, Indulgent Snack, which in fact improves Gut health and reduces digestive issues. It is best for consumers who want to enjoy tasty snacks while staying in good shape and healthy. We offer our AOBA Kiosk Model for your experiments and practice to reduce  risks in building brick and mortar business.
Consumer Packed Good – Omni Channel Distribution Model: This Model is applied in Food Wholesales, Direct-to-Consumer (DTC), and E-Commerce. AOBA Snacks for Gut Health offers yummy Plant-based products, including Cashew nuts, Granola, Instant Cold Brew Coffee & Tea, Dried Grapefruits. The products are plant-based and full of phytonutrients to reduce inflammatory issues in gut and digestive system. We offer our AOBA Distribution Model for your experiments and practice to reduce risk in building distribution and ecommerce channels.
Web3 Technology – Consumer Loyalty and Community Building Model: aoba.ai intends to help brands and startups to incentivize and reward Web3 & NFT enthusiasts for brand advocacy and consumer loyalty. This project supports Women and WomeninWeb3 movement. Being incubated. 
What is your Risk Appetite?
If you have certain risk appetite or financial constraints, contact us at Advisory@fhh.ventures . We will help assess, de-risk or structure your financial roadmap.
What is your Exit Strategy?
If you build your business with Exit Goal in mind, contact us at Advisory@fhh.ventures . We will help scan through your plan to identify potential failures.
FHH Advisory, a service of FHH Ventures, will provide you a number of optional Exit roadmaps, which are suitable with your business model and products and your Exit goal. The Exit plan will go in tandem with Fundraising approach and different options, such as Third-party licensing, Micro acquisition, Private Equity, or fundraising through Crowdfunding, Syndicate, SPV, Angels and VCs, Equity Offerings, or Mini IPO.
If you lack of fund to start?
If you have a good idea but you lack of funds to start, and if you are academic, or underserved entrepreneur, we recommend you to contact us at hello@friendsforimpact.org. We will work with you on your fundraising options via Friends for Impact, our 501(c)3 public charity organization.
Friends for Impact (FFI) is a 501c3 Not-for-profit organization, based in New York. FFI provides fundraising support and Lab-to-Market Incubation Training for researchers, faculty or entrepreneurs, who are passionate about public health and committed to bring their science discoveries to life. FFI establishes the $1 Million Seed Fund and the Fellowships to support for Academic, Female & Underserved Founders.
FCC Supply provides Plant-based, Natural and Organic Agricultural ingredients from our affiliated farms in Vietnam, which use microbial and Japanese non-chemical farming methodology. Processing factories maintain high reputation of Ethics and Environment Protection. Products include Cashew nuts, Robusta coffee beans, Shan Tea leaves (camellia sinensis). We offer our sourced ingredients for your Peace of Mind.
Great and Grand Holding (G&G) is the top 10 Wholesaler and Private Label Developer in the Drugstore industry in Japan, with 160 food-bio-drug factories in the network. G&G has been our long time Food Supplier and Manufacturer to provide premium Japanese food and bio ingredients and products for our portfolio startups in both Food and Biotech area.
Tech Incubator at Queens College (TIQC), is supported by the New York City Council as a startup incubator for entrepreneurs. TIQC aims to help startup companies and entrepreneurs to build successful tech-enabled companies, which in turn creates more job opportunities and drives innovation and technology development. 
Food Tech APAC is the Industry Experts Network in Food Tech Ecosystem in Asia Pacific, including corporates and individuals, who are industry experts in Capital and Capacity Building. The group is for public interest, just started and is growing organically. We support the Food Tech APAC group by providing our free available resources and information on capital sources, fundraising methods and acceleration trainings. 
Copyright © 2022 FHH VENTURES. ALL RIGHTS RESERVED.