Accelerator Hub Partnership with The AI Summit New York 2022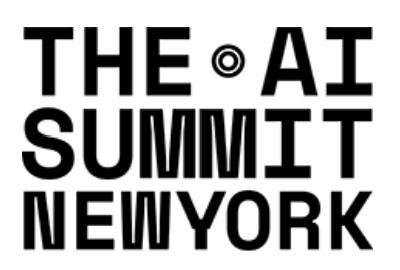 VENTURE HUB PARTNERSHIP: THE AI SUMMIT NEW YORK – FOR THE NEXT GENERATION OF STARTUPS.
We are proud to announce our Partnership with The AI Summit New York, the largest Summit in AI in the world, hosted by InformaTech, an FTSE company, sponsored by IBM, Deloitte and other Industry Partners.
The AI Summit New York attracts around 3,500 attendees annually and is the only event in North America dedicated to the scalable implementation of AI for business with discernible and actionable takeaways. The Summit covers a broad scope of AI and cutting-edge technologies, emphasizing on the use cases of how AI can accelerate the Goals, from Human Health to Sustainability.
The AI Summit Global Series from London to Singapore uniquely has the support of Tech Elites with premium sponsors and partners including IBM Watson, Microsoft, Nvidia, Cisco, Oracle, Google, Meta, Genpact, Intel, alongside an ecosystem of 5,000+ start-ups and over 30,000 delegates annually.
We have actively involved in the AI Accelerator Hub of The AI Summit New York 2022 to promote amazing works of AI-driven companies and founders who shares the same mission to improve human life.
With the Covid-19 pandemic and recent downturn and layoffs, the AI Accelerator Hub in 2022 will highlight two verticals – AI for Health Equity and AI for Building the Future of Workforce. We also look forward to bringing this momentum to Asia-Pacific in 2023.
Visit the links below for more information about the AI Summit New York 2022 and the iconic Javits Centre.
The AI Summit New York 2022, Dec 7-8, at Javits Centre
https://newyork.theaisummit.com/
Full Agenda of the AI Accelerator Hub
https://bit.ly/3Uzg9M3
Iconic Javits Centre, New York
https://www.youtube.com/watch?v=auYZVPTBxLo
With stunning view of Hudson River, Javits Center captures the vibrant spirit of New York City, bringing people from all over the world to share ideas and move our world forward – As Everything Is Possible.
See you at the Summit!
Venture Hub,
FHH Ventures – AI-driven Venture Studio & NeuroInvesting.